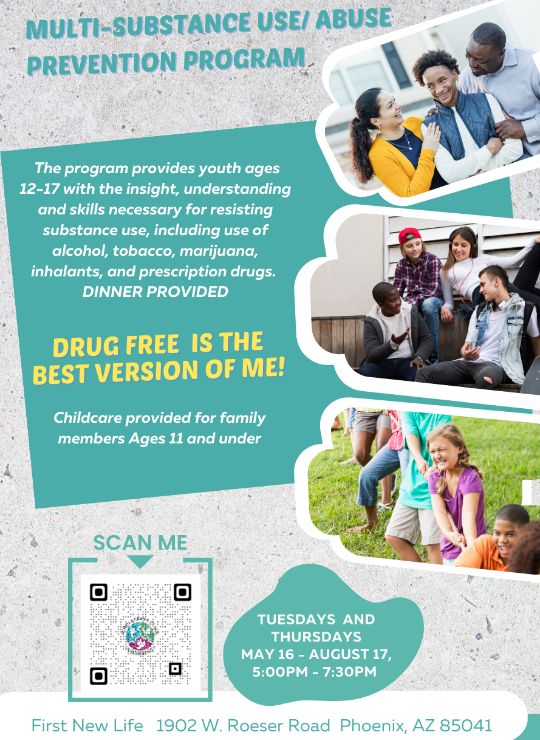 All Things Through Christ
May 16 - August 17 Multi-Substance Use/ Abuse Prevention Program
May 16 - August 17 Programa de Prevención del uso/abuso de múltiples sustancias
May 28, 2005 Pastor Aubrey became Senior Pastor
June 18 - Father's Day

Weekly Schedule
Tuesdays - BOB Talk Podcast 3:00pm
Tuesdays- Celebrate Recovery online 6:30pm

Wednesdays - Online Bible Study
---
Equipping The People To Build The Body of Christ
Now these are the gifts Christ gave to the church: the apostles, the prophets, the evangelists, and the pastors and teachers. Their responsibility is to equip God's people to do his work and build up the church, the body of Christ.
1
This will continue until we all come to such unity in our faith and knowledge of God's Son that we will be mature in the Lord, measuring up to the full and complete standard of Christ. Ephesians 4:11-13
First New Life's 2023 Events

We are building relationships that transform lives, strengthen families, and impact communities through the power of the Holy Spirit.

Heald People, In Healthy Relationships, Walking in their Purpose.
All Things Through Christ